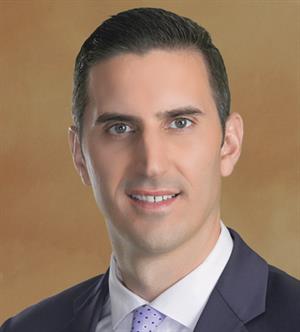 LAS VEGAS — Hutchison & Steffen, one of the largest and most respected law firms in the State of Nevada, is pleased to announce the addition of its newest partner, Wes Duncan. Wes joins the Firm from the Nevada Attorney General's Office where he served in the number two position as the First Assistant Attorney General.
Wes will join the Firm's Administrative Law and Litigation practices in representing clients before government agencies, boards, commissions, and courts.
We enthusiastically welcome Wes to the Firm. He has broad and deep governmental, regulatory, and litigation experience representing clients in a wide array of legal matters," said Firm co-founder, Mark H. Hutchison. "As someone who helped shape statewide legal policy, Wes will be an asset to our clients who face challenging administrative and regulatory issues, as well as judicial proceedings."
During his tenure at the Nevada Attorney General's Office, Wes helped lead a nearly 400-person office, spearheaded efforts to clear the backlog of untested sexual assault kits, and advised constitutional officers, state boards, and commissions. Prior to joining the Nevada Attorney General's Office, Wes was an elected State Assemblyman, Deputy District Attorney, and active duty Air Force Judge Advocate where he deployed to Iraq in support of Operation Iraqi Freedom. Wes currently serves as a Major in the reserve Staff Judge Advocate to the 926th Wing (Air Force Reserve) at Nellis Air Force Base.
Wes brings to the Firm and its clients outstanding credentials and a wealth of professional experience. He graduated from the University of California–Berkeley with an AB in Political Science and graduated from The Ohio State University Moritz College of Law in 2006.