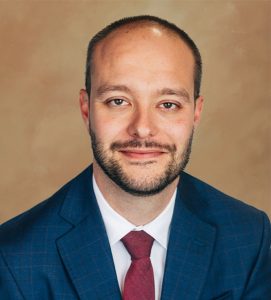 LAS VEGAS, NV — Hutchison & Steffen, one of Nevada's largest and most respected law firms, welcomes Tyson D. League as an associate attorney in its Reno office. League practices primarily in the Firm's Litigation Group.
"I'm pleased to welcome Tyson to the Firm," said Jason D. Guinasso, Managing Partner of the Firm's Northern Nevada offices. "His experience has brought him extensive knowledge of the litigation process."
League graduated from Whittier Law School, and prior to law school, he graduated from Chapman University with a bachelor's degree in Political Science. Prior to joining the Firm, League spent his career as a prosecutor in both Carson City and Washoe County. As a prosecutor, he was charged with handling felony-level cases involving the most significant criminal penalties available in the State.
Throughout his career, he has handled an extraordinary number of matters before the Courts, such as preliminary hearings, bench trials, and jury trials. Having argued numerous adversarial matters before the Courts of Nevada, including oral arguments before the Nevada Supreme Court.