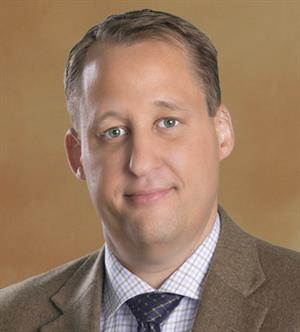 LAS VEGAS — Hutchison & Steffen, one of the largest and most respected law firms in the State of Nevada, is pleased to announce the addition of its newest partner, Daniel H. Stewart. Daniel joins the Firm from Nevada Governor Brian Sandoval's office where Daniel served as General Counsel and liaison to numerous executive branch agencies and departments.
Daniel will lead the Firm's Election, Campaign, and Political law practice, as well as join the Firm's strong Administrative Law practice in representing clients before government agencies, boards, and commissions.
"We are thrilled to welcome Daniel to the Firm. He has a tremendous amount of governmental, regulatory, and constitutional law experience representing clients in a wide array of legal matters.  Daniel will be an asset for our clients who face challenging administrative and regulatory issues and proceedings," said Firm co-founder and managing partner, John T. Steffen.
Before joining Governor Sandoval as his chief counsel, Daniel represented many of Nevada's elected leaders, including the Governor, U.S. Senator, Lt. Governor, Attorney General, and Nevada Republican Senate and Assembly Caucuses. He served both the Speaker of the Assembly and the Majority Leader as general counsel and chief policy advisor. Additionally, Daniel represented two presidential campaigns in Nevada as lead counsel.
A native Nevadan, Daniel brings to the Firm and its clients outstanding academic achievements and a wealth of professional experience.  He graduated cum laude from Brigham Young University with a BA in History. He received a Masters in History from the University of Wisconsin-Madison, and graduated from the prestigious University of Chicago Law School in 2008.