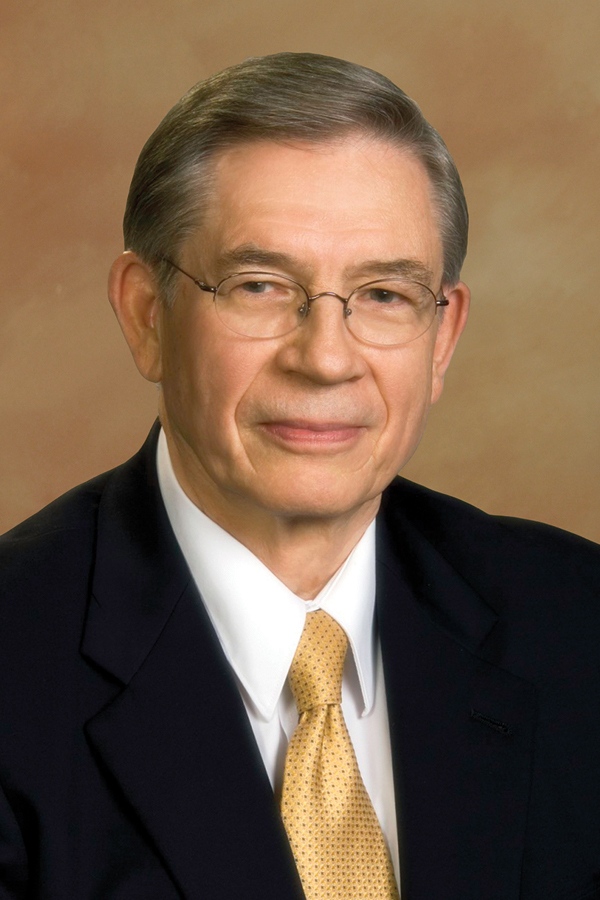 Steffen Served As Senior Counsel of Hutchison & Steffen
LAS VEGAS, NV — Hutchison & Steffen joins the Nevada legal community in mourning the loss of Thomas L. Steffen, retired Chief Justice of the Nevada Supreme Court and Senior Counsel of Hutchison & Steffen. Steffen is also the father of Firm Managing Partner, John T. Steffen. Steffen passed away peacefully on Tuesday evening.
Many know and remember Steffen as one of the most influential and consequential lawyers in Nevada's history. He graduated with honors from George Washington Law School in 1965, where he began his career as a contract negotiator for the Bureau of Naval Weapons. After decades as a highly sought-after and successful trial lawyer, Steffen served as Associate Justice and then Chief Justice of the Nevada Supreme Court from 1982 to 1997. Firm Partner Jim Randall served as his law clerk. Firm Partner Mike Wall served as senior staff and counsel to him on the Court.
"On behalf of everyone at Hutchison & Steffen, we extend our deepest condolences to the Steffen family," said Mark A. Hutchison, Founding Partner. "For many years, lawyers have told me that Tom Steffen was one of the finest lawyers to ever practice in the State. His many published opinions are to this day standards of judicial excellence in sound legal reasoning and persuasive analysis."
Hutchison continued, "Those of us who knew Tom Steffen beyond the law can attest to his moral character and courage, his basic human kindness, his great affection and sacrifice for his family, and his deep love for the country and the State he served for so long."
Steffen is survived by 5 children, 22 grandchildren, and 32 great-grandchildren.