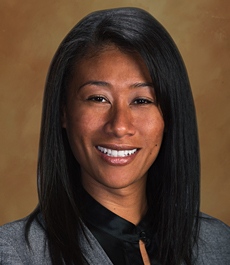 LAS VEGAS — In recognition of her more than 20 years of community activism and service to children and families, Hutchison & Steffen partner, Patricia Lee, has been chosen by the Women's Chamber of Commerce of Nevada (WCCNV), as its 2018 Humanitarian of the Year. Lee was honored at the WCCNV's 16th Annual Anniversary Celebration Luncheon held on May 18, 2018.
The WCCNV Humanitarian Award is given annually to a woman who has demonstrated a history of leadership, advocacy, and commitment to causes throughout Nevada. The criteria includes charitable and religious work, as well as civic and service commitments.
Lee, who lives in Las Vegas and has been an attorney at Hutchison & Steffen since 2002, has had a remarkable and inspiring professional career as a humanitarian and advocate for children and youth causes. Currently, she serves as a volunteer attorney for the Child Advocacy Program where she represents abused and neglected children in Clark County. Additionally, she was appointed to serve as a member of the Self Help Center's Steering Committee, and as Chair of the Nevada Crime Commission. Notably, Lee serves on the Pro Bono Advisory Council to support the efforts of Legal Aid Center's Pro Bono Project.
Recently, Las Vegas Woman Magazine featured Lee and Hutchison & Steffen partners, Christina Alexander and Shannon Wilson, on its spring 2018 cover and a six-page spread featuring all of the women attorneys of the firm titled, "Winning Women of the Legal Profession."
"Patty is well-known throughout the community for her volunteerism and has inspired many young people to initiate their own humanitarian efforts," said Mark A. Hutchison, founding partner of the Firm. "She truly embodies humanitarian ideals and attributes by demonstrating significant leadership and outstanding volunteer accomplishments that bring honor to our profession."