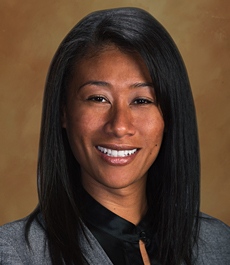 LAS VEGAS, NEV.— Hutchison & Steffen partner, Patricia Lee, will be a presenter in a daylong presentation entitled, "Collection Law: The Ultimate Guide." The entire presentation, hosted by the National Business Institute, will provide a comprehensive compliance guide, which will focus on the fundamental tools needed to legally collect debt, locate assets, garnish wages, attach liens, and more. Lee will present specifically on Step #5: Prejudgment: How to Cleverly Collect Under the FDCPA, CFPB and TCPA.
Lee has practiced primarily in business and commercial litigation for more than ten years, specifically partnership/shareholder disputes, contract enforcement/defense, non-competition agreements, commercial lease review and litigation, and family law. Her range of experience allows her to manage the legal needs of entrepreneurs and small business owners through Hutchison & Steffen's program entitled The Legal Solution for Entrepreneurs & Small Businesses. Lee serves as a volunteer attorney for the Child Advocacy Program where she represents abused and neglected children in Clark County, Nevada. In addition, she previously served as Treasurer of the Las Vegas Chapter of the National Bar Association, and is the current President of the Las Vegas Chapter of the National Bar Association Foundation.
For more information on the presentation, or to register, please click here.